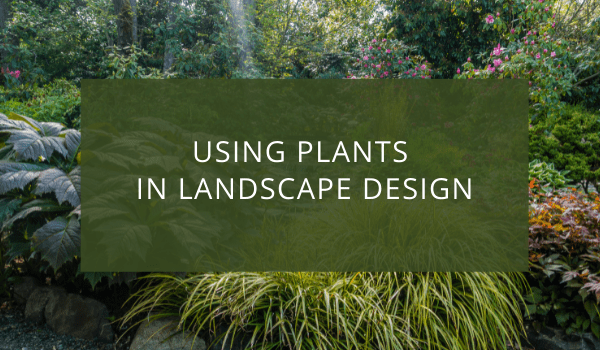 When many people think of landscaping, they think about the aesthetic transformation of outdoor space, but did you know you can use plants in your landscaping to perform a job and even protect the environment?  
Plants offer beauty, oxygen, protection from the sun, and even food to species native to your area, and they can be used strategically to make your property more functional. Let's explore the many ways you can make plants work for you in your landscape. 
Plants as Tools
Using different colors, turfs, and textures, specific areas of a property can be designed to guide foot traffic in the directions the owner desires. They can also change the ambiance of a space by playing with the height or depth of foliage to make an area feel more open or intimate. 
Trees can create canopies, bringing shade to a sunny area perfect for gatherings or relaxation, and shrubs can prevent erosion and aid drainage. They can also help add insulation to a home outside of a building for cold winter months. 
Sustainable Landscapes
Speaking of native plants, when we talk about utilizing the power of plants to design the yard of your dreams, we can also discuss how they play a vital role in preserving local flora and fauna. Any trustworthy landscaper will handpick plants local to your area and avoid invasive species that could ultimately be a detriment to your personal space. 
Choosing local vegetation guarantees that your plants will thrive in the area's climate, giving you a lush, hardy garden guaranteed to remain stunning year-round. These indigenous plants also serve as a refuge or a source of food for native wildlife. 
If you're located in the Nashville area and are interested in learning more about which plants are best for incorporating into your sustainable landscape, don't hesitate to reach out to one of our skilled landscape designers at Landscape Solutions. Call us today!