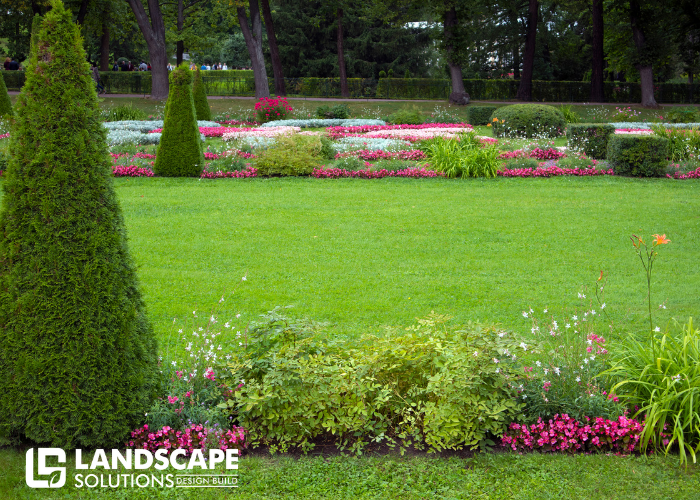 One of the best parts about being a homeowner is getting to walk out your back door and enjoy a beautiful view with your cup of coffee. If this isn't yet your reality and your scenery could use a face-lift, we often find all it takes to surround yourself with beauty is just a little imagination. In fact, we've found that almost every homeowner can achieve scenic views regardless of the size of your lot, the proximity of your neighbors or the location of your home.
With the right landscape design, you too can overcome any obstacle and make your yard the most attractive aspect of your home. Whether you enjoy trees and shrubbery, outdoor architecture or tranquil pools of water, the right landscape design can unlock the beauty around your home and take your breath away.
Here are some important things to consider for making the most of your landscape design.
1. Frame the View
One great part about landscaping your yard is that you can implement different elements of landscape design to frame your scenic view. From new trees to different stone features, we can help you use the perspective of your yard to create a beautifully landscaped frame for your view. This can also help build out your yard's landscaping and create an outdoor space you can really enjoy. By creating a frame with natural elements, you're not only making your yard look beautiful, but we are also allowing your view to be the star of the show.
2. Block What You Don't Want to See
Not only can we create a landscape design to frame your view, but we can also create designs to block elements that infringing on the natural beauty surrounding your home. Maybe a neighbor has some dead flowers that they never get around to cleaning up or there is some old fencing that is blocking your view. With creative landscape decisions, we can help choose plants that can not only spruce up your yard, but also block out those unwanted eye sores.
3. Build an Outdoor Space
To make the most of your scenic view, building a permanent outdoor space is the perfect way to enjoy it. We can help you design your perfect outdoor space with unique architectural elements that will make it special to you. Consider building a patio with a built-in fire pit so you can enjoy your view from day to night. This is a great way to encourage you to use your outdoor space more and easily create a place to bring together friends and family so you can all enjoy the view.
Sometimes, it can be easy to take what's in our own backyards for granted. However, with the right design, landscaping, and outdoor space, you can have a space that will let your scenic view shine. Whether you have something in mind or don't know where to start, our team of designers and builders can work with you to create the perfect outdoor space for you and your home. You'll be more than happy to wake up to a beautiful, scenic view every morning.