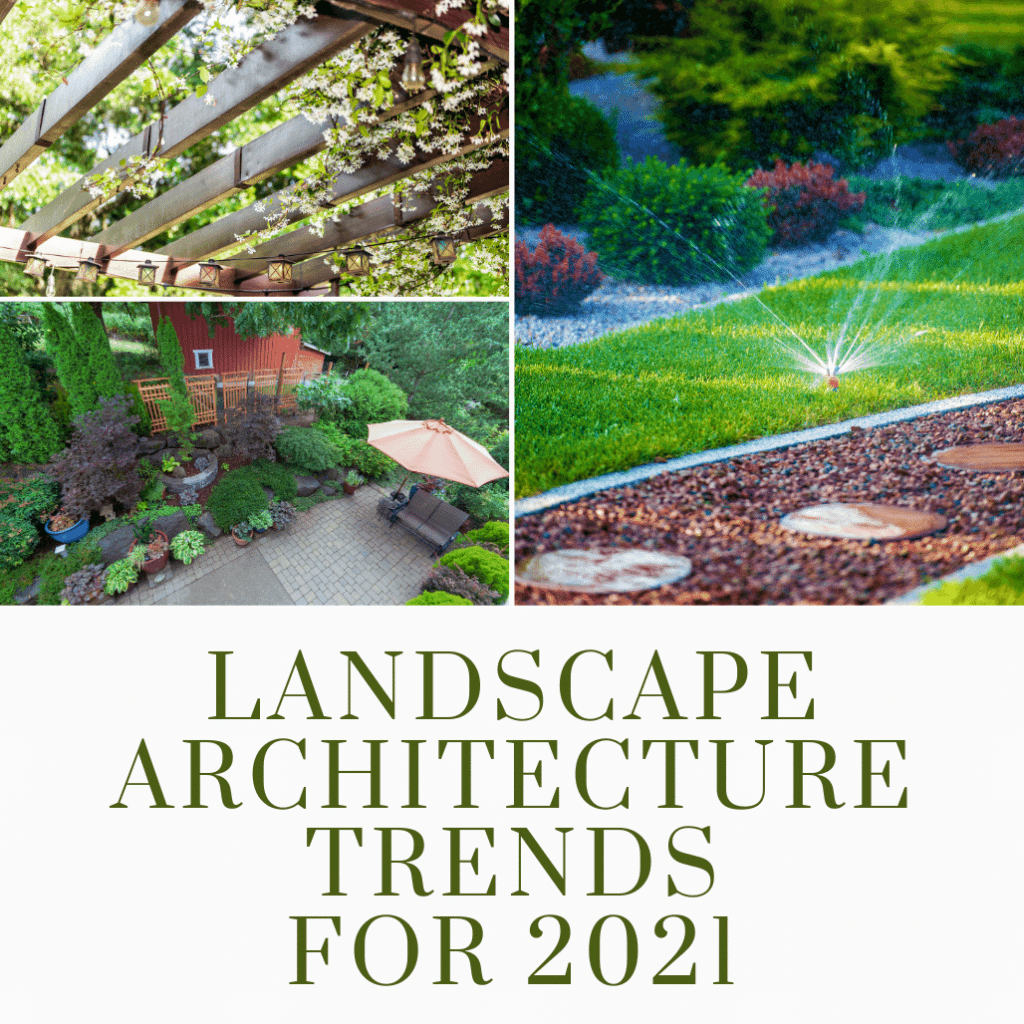 After going a little stir crazy during 2020, we think it's finally time to get some much-needed sunshine. As everyone begins to prep their outdoor spaces for spring and summer, we are looking forward to creating new, beautiful and modern outdoor builds. Here's a look at some of the landscape architecture trends popping up this year. 
Outdoor Living Areas 
Even though more and more businesses are opening up, there is nothing more comforting than being able to step outside with your coffee in the morning and enjoy an outdoor living area. The pandemic has truly changed the way people work and live, and work-from-home setups aren't disappearing anytime soon. 
Outdoor living areas aren't just great for entertaining or making the kids play outside; some double as at-home offices or places to get a couple of minutes away from the screens. Outdoor living areas can be customized for whatever purpose you
may need. But in the end, we think they are wonderful additions to homes that allow you to take a minute to slow down, breathe and enjoy the outdoors.
Natural Gardens
When creating gardens, your natural environment provides the best inspiration. Adding in native wildflowers and greenery can help create a natural feeling garden space, even when the plants have been meticulously planned out. Using locally sourced plants and accents even helps enhance the local ecology and ensure your gardens will grow beautifully in their natural climate. 
Purposeful Spaces 
Whether it be a vegetable garden or a newly built-in barbecue, giving purpose to outdoor spaces is one of the biggest trends of 2021 landscape architecture. With everyone still at home, an outdoor space with purpose can entice anyone in the family to go out and interact with nature. 
These spaces don't have to be outdoor living spaces but can be family gardens, a place to play with pets, or just a nice place to gather. People of all generations can enjoy planting native veggies and fruits and tend to them throughout the spring. And what better way to have a safe, outdoor gathering than around a newly built-in firepit? Having an outdoor space with a purpose is no longer just a luxury but a necessity in maintaining our happiness and well-being.  
With these trends in mind, we can't wait to dive in and design, build and create beautiful outdoor spaces for 2021. Contact us today to get started on helping you create your perfect outdoor space!